« Back to News
---
Dec 1, 2020
Pur & Simple Invites You to Try Their Crave-worthy Breakfast & Lunch
If you haven't already discovered it yet, PÜR & SIMPLE is a new breakfast and lunch spot that somehow already feels like home. They proudly deliver a menu where PÜR meets SIMPLE, and a space where you can get lost in a casual and warm atmosphere with great conversation. Be sure to check them out for lunch Monday-Friday as they are breakfast-only on the weekends to meet the high demand! This week we virtually connected with Amanda, co-owner of the Kelowna PÜR & SIMPLE location to discuss the first year of their business, opening amidst a pandemic, and what they're planning for the future of their business.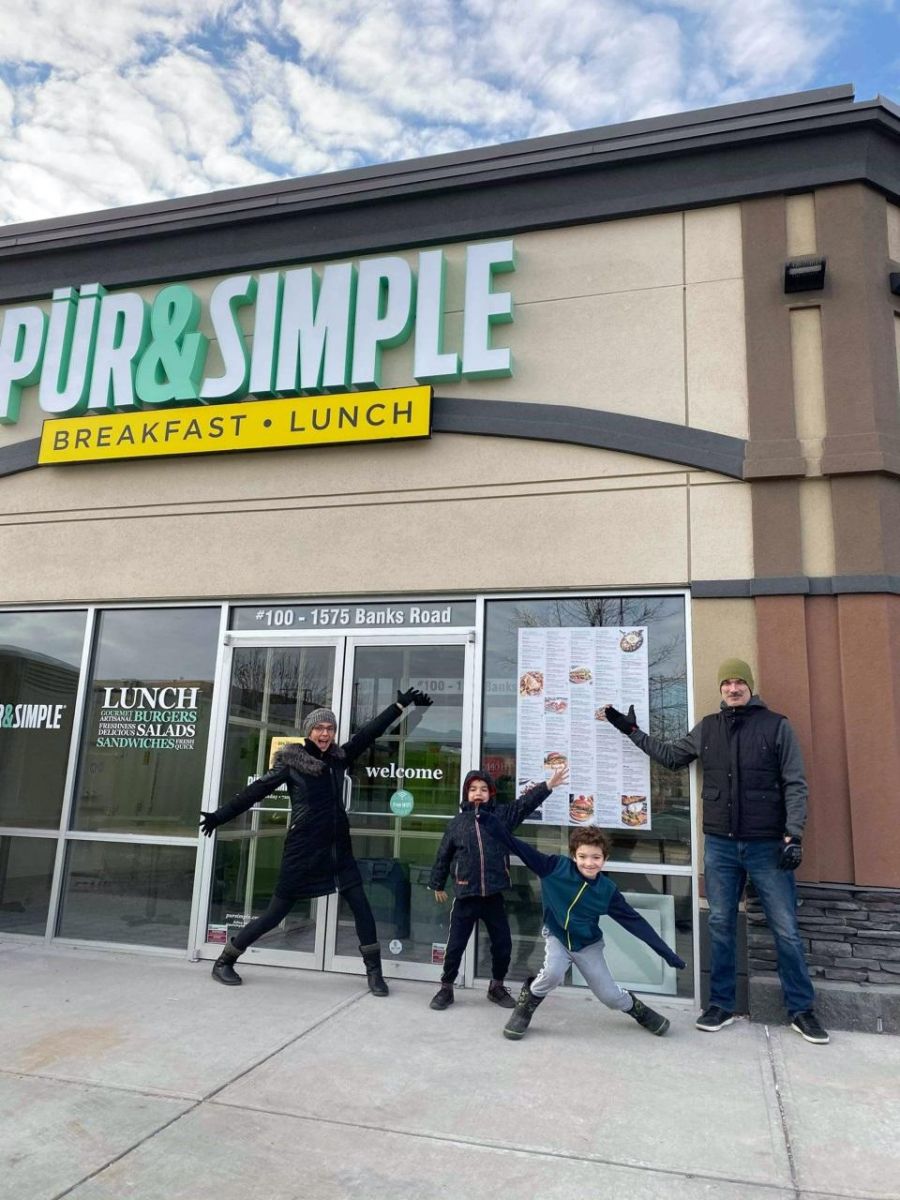 ---
What is something you wish you knew when you first began?
Is it too obvious to say we wish we knew there was a pandemic coming?! Yes we opened December, 2019 so I think it's fair to say we may have preferred to have delayed that opening a little. But all things considered, we are very happy with Kelowna's enthusiastic response this year to our new restaurant, especially in light of such a challenging year for everyone!
What is something people might not know about your business?
We are a local franchise partner in this proudly Canadian company, which opened its first doors in Montreal. There are four of us - two couples who are friends - who own and manage the restaurant together and took a chance on a dream jumping into this (ad)venture! We were the first Pür & Simple that opened in BC and the Western Region.
What are you looking forward to/planning for the future?
We were overjoyed with the enthusiastic response this summer – many visitors rave especially about our menu, friendly service and atmosphere in our restaurant – and we want more people to experience that!! We had many out-of-towners come in not just once, but every day during their stay in Kelowna which was so great! So, we look forward to continuing to strive to make our restaurant cozy, safe and extremely clean throughout the pandemic, but we are also very excited to resurface on the other side when we can really continue to build our community who love to return and visit us whether it's daily or annually – we LOVE the connection with our guests and are honoured that they choose us to come back and visit.
We also just want to add how grateful we are to all those who have come to the restaurant with friends, family, for meetings or to work for a while. Thank you for continuing your support and spreading the word. We are honoured and can't wait to deepen our roots here in Kelowna where we are happy to call home now!